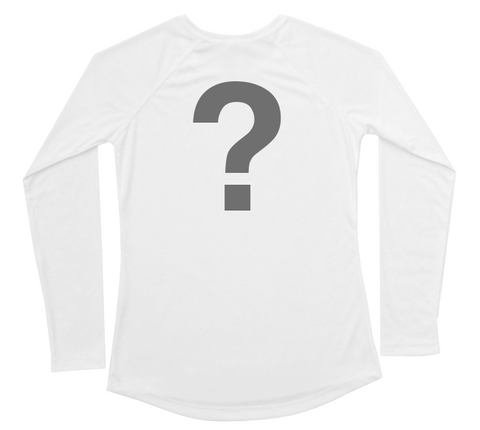 Shark Zen Mystery Performance Shirt (Women - Back Design)
$21.00
Get one of Shark Zen's performance shirts at up to 52% off when you order a Mystery Shirt! [Non-Refundable / Non-Returnable]
Here is what you get:
One of Shark Zen's high-quality, long sleeve, sun protective performance shirts in brand new condition
Your choice of size
The sea life design is on the back, and a stylish, yet subtle Shark Zen logo is in a coordinated ink color on the front left chest area.
The mystery parts that you do NOT get to choose are:
The specific design. It will be one of our stylish sea life designs picked at random, and you do not get to request it.
The specific color combination. It will be one of our shirt color and ink color combos, and you do not get to request it.
Shark Zen's Mystery Shirts are non-refundable and non-returnable. If you're a fan of all of Shark Zen's performance shirts no matter the color or design, this special offer is for you!
Performance Features:
UV protection up to UPF 50+ to keep the sun off you all day
PURE-tech moisture wicking technology to keep you dry
The material is an extremely light and comfortable, high quality microfibre.
Fabric recommended by the Skin Cancer Foundation
Flattering women's fit

Can run a size small... 

See detailed size info here.